Ed Walker visits Radio and TV Museum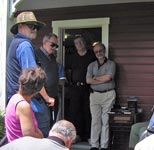 Saturday, May 14th, radio personality Ed Walker greeted visitors at the Radio and TV Museum in Bowie, MD. During this special appearance, the museum played recordings from The Joy Boys, a Washington-based radio program from years ago that starred the tandem of Ed Walker and Willard Scott. Ed continues the old-time radio tradition each week with The Big Broadcast, Sunday evenings on WAMU-FM.

The event also featured guided tours of the Museum including demonstrations of vintage radio sets and historic broadcast technology. Nearly 100 people visited, making it one of the largest crowds the Museum has hosted.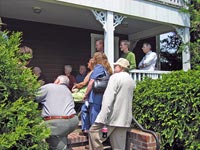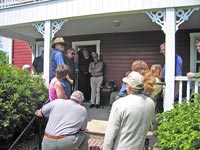 (Photos by Brian Belanger. Click any picture for a larger view.)
The Museum is located at 2608 Mitchellville Road, near the intersection of Mt. Oak Rd., in South Bowie, about one mile from U.S. Route 301. Admission is free to the public. For more information, call (301) 390-1020.