---
Willard Scott, Class President
Dear Willard,
I have a 1948 copy of The Compass from George Washington High School in Alexandria I was wondering if you wanted. My father, Robert, was a couple years ahead of you and this was his junior year book. I see you were class president of your freshman class, and wasn't sure if you or one of your relatives might want it.
Sincerest regards,
Daniel Pickard (Kirkland, Washington)
Daniel was kind enough to share the book with us before sending it on to Willard, so we scanned these pictures for the web site. Enjoy! -BB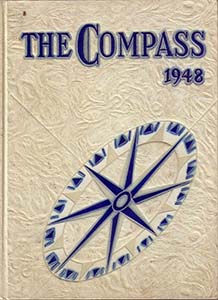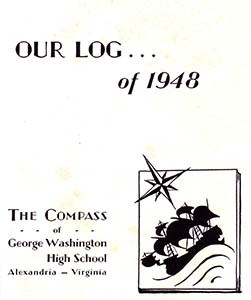 This page was devoted to the Freshman Class officers. Click either picture for a larger view.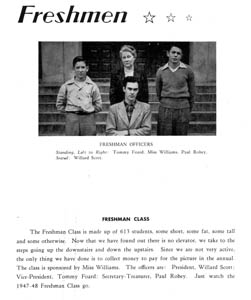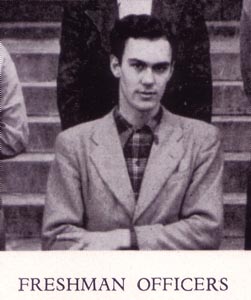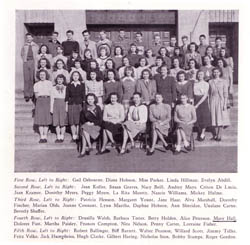 Here's the group photo of the Drama Club. Willard is in the top row, 4th from the left. And on the end of that row is Roger Gordon, who would introduce Ed and Willard during their first meeting in the WAMU radio studio at American University. Click the photo for a larger view, and click here (MP3 file, 487K) to hear the story of that introduction. This clip is from our first compilation CD.

And finally, the entire school poses for a group shot.



---
Home | History | Audio | Pictures | Tales | Links | Contact Us