---
Kennedy Ludlam, hunting and fishing expert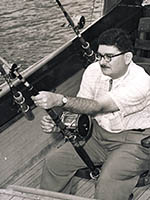 WRC radio hired Kennedy Ludlam to be their hunting and fishing expert, giving advice to hunters, forecasts to fishermen, and so on. We have two pictures, one showing that Mr. Ludlam did indeed go fishing from time to time on the three-motor vessel, Riptide. (Click the picture for a larger view.)

So the Joy Boys show had to have its own hunting and fishing expert, voiced by Ed Walker and named Kennedy Lump-Lump.

While the real Kennedy Ludlam gave actual advice, Mr. Lump-Lump's show wasn't always so useful. Click on any of the sound bites below for details!





Here are two more photos of the real Mr. Ludlam, provided by Walt Kolenda. You can visit his web site for more vintage photos, at www.quickauctionservice.com. He also lists these items on eBay.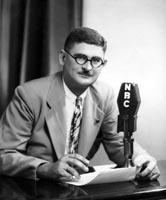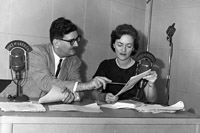 And a few more, also found on eBay! The one with the dogs was captioned Kenny surrounded by champions - Kenny Ludlam, (not Kennedy, for some reason) Outdoor Editor for the Washington Daily News, is surrounded by champion dogs as he poses at the "Battle of the Breeds" all-star dog show at the Home Show last night where he served as Master of Ceremonies. Kenny's friends are Snazzy (boxer), Bugle Ann (a beagle) and Sparky (the cocker). All are champions.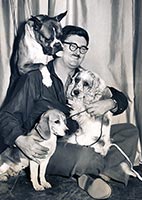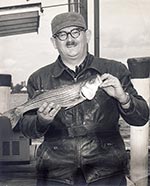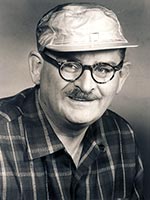 ---
Home | History | Audio | Pictures | Tales | Links | Contact Us